This is a very brief guide to the Jewish Labour Movement. Fuller guide to follow
JLM is an organisation of 2000 souls most of whom are not Jewish. It claims to be the " Jewish presence in the Labour Party" and demands the right to be entrusted with equalities training in the Party. This despite being in the habit of secretly recording and filming attendees of its Training sessions " in what are supposed to be safe spaces. Attend any such sessions at your peril.
Firmly esconced on the hard right of the Party.  94% of them voted for Owen Smith in the last leadership election.
It claims a Labour Party affiliation stretching back 100 years. This is based on a highly dubious claim to be an evolution of the genuinely socialist Paole Zion. These hard rightists claim this without the slightest hint of shame or embarrassment.
You might just as well say that because my family are from Bandon, West Cork. which had the honour of hosting not one, but three British garrisons, I am an evolution of the IRA circa 1920.
By 2016 the JLM was as dead as Marly. That is, as dead as a door nail. NOBODY had ever heard of it. No you hadn't. Don't fib. There was then a miraculous resurrection. The nominal Chairperson, the hapless, ineffectual, Louise Ellman, was elbowed aside. Ellman was replaced by a new management structure. Appointed Chair was the would be union buster, serial fraudster, money launderer and one man crime wave, Jeremy Newmark. The horrible little thug Ella Rose was seconded from the Israeli Embassy and appointed Director.
This resurrection was part of the blitzkrieg to be launched at the LP at the coming conference. This included not one but three books on left antisemitism published days before. It also included the presence of Regev, to organise the troops.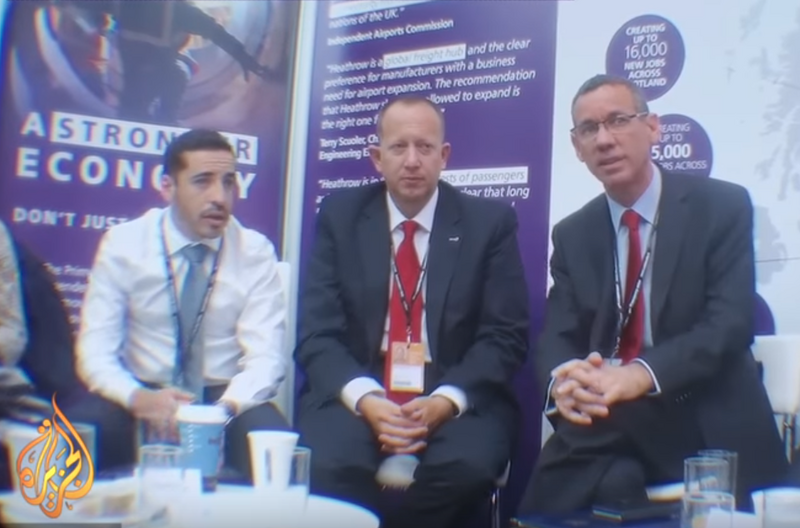 Lets have a closer look at JLM.
Affiliated to the World Zionist Organisation that pumps hundreds of thousands of pounds every year into the Israeli colonising project.
Signed up to the Jerusalem Declaration whose  reason for being is the settlement of  "Eretz  Israel"
Affiliated to the Zionist Federation who brought us Mordechai Keder who advises that the best way to deter " terrorists" is the rape of their mothers and sisters.
That is the self confessed emanation of the ultra racist Israeli Labor Party in the UK, and declares the ILP to be the sister party of the Labour Party, despite the two having absolutely nothing in common except the names are almost spelt the same.
The Party whose leader says….
"We will not sit in the same government as the Joint List I don't see any [connection] between us."
" There is no need to remove settlements as part of a peace agreement"
" The Arabs have to be afraid of us"
"The settlement [project] was and remains the beautiful and devoted face of Zionism,"
"For us, the Jordan Valley was and will remain Israel's eastern security buffer. And security requires settlement,"
" The Jordan Valley will always be part of The State of Israel"
"I believe that the Land of Israel belongs to the Jews," Gabbay said today. "God promised Abraham the entire Land of Israel,
Whose last  leader declared his worst nightmare is that one day Israel will one day have an Arab Prime Minister and that " attracting voters requires members of the center-left party to stop giving the impression they are "Arab-lovers."
Whose last but one leader declares " to say the Labor Party is left wing is an historic wrong"